GEM MOTORS DEVELOPED ELECTRIC DRIVE FOR STILRIDE
16th October, 2023
The Swedish start-up Stilride has presented to the public for the very first time its electric scooter, bearing the same name, which was created using an innovative technology Stilfold, named 'an industrial origami' by its creators. In the development of the scooter, Stilride has entered into a strategic partnership with GEM motors, a Slovenian company, specialized in developing advanced electric drives. The scooter will be available to Swedish customers in an exclusive limited series in spring 2024 and will be powered by an innovative GEM in-wheel drive G2.6.
Stilride was born out of love for origami, the ancient Japanese art of paper folding
The Stilride 1 is the first drop from Stilride with which the Swedish electromobility innovators are rewriting the design rules for sustainable, lightweight electric vehicles. The founders of Stilride, Tue Beijer and Jonas Nyvang, turned their love of origami into a special steel folding technique, which they named Stilfold or 'industrial origami'. Stilfold uses robotic arms to fold steel around curves to create shapes, used on their first electric scooter. This is a sustainable process, because instead of the traditional welding, Stilfold folds and joins individual sheets of steel. The result is a futuristic scooter Stilride, which resembles a graceful swan, gliding across the lake surface. It boasts a sleek design with a padded seat and a pointed appearance, which alludes on a feathered tail of a water bird.
Stilride & GEM motors — Two recipients of the Red Dot Award
"Together with Stilride we are exploring the potential of flat steel. It is like any other material, but it has a high wear resistance, increased recyclability and it is very flexible. So, it offers huge opportunities for creativity," explains Jonas Nyvang, executive director and co-founder of Stilride, and adds, "We have decided to partner with GEM motors, because they are able to develop a drive that meets all technical requirements of our scooter and allows it to perform at its maximum efficiency. The added benefit of the partnership is, of course, the sophisticated design fusion of two high-tech products – the Stilride scooter and the electric motor, both of which were awarded the prestigious Red Dot Award."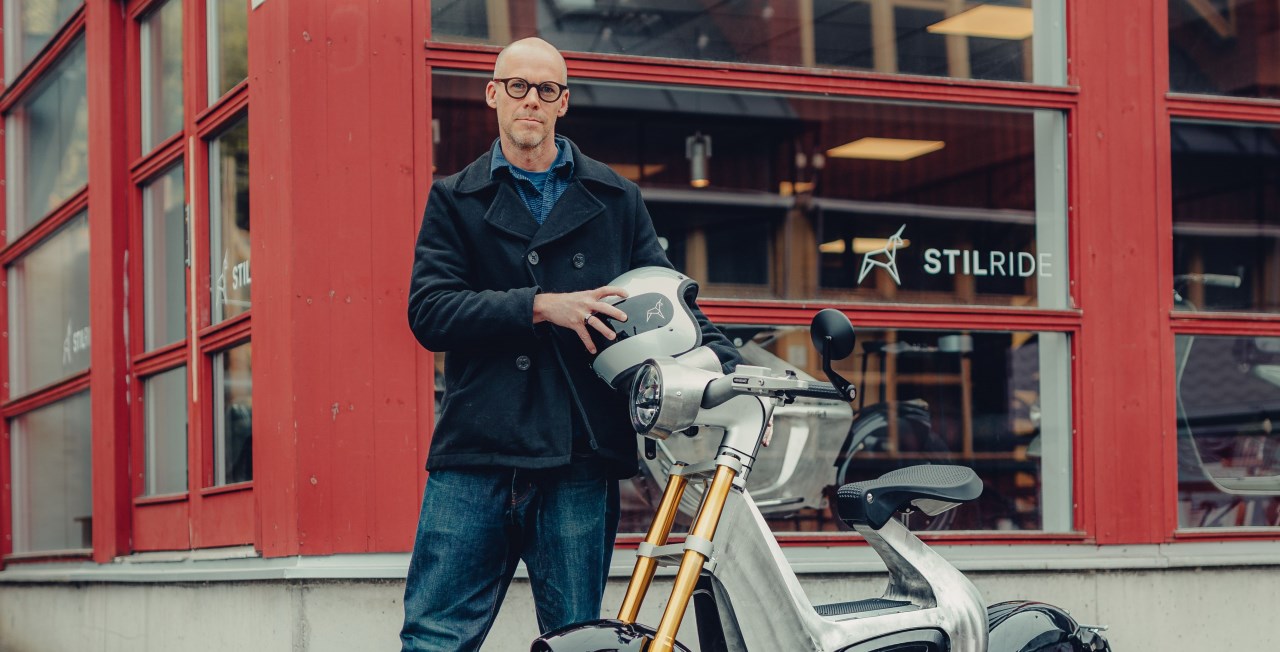 A partnership for a unique urban mobility experience
Stilride and GEM motors have collaborated to create an unforgettable urban mobility experience. The Stilride electric motorcycle is powered by GEM electric motor G2.6 in the wheel, with an integrated controller rated at 8KW (10.75KM). Together with a lithium battery it allows for a maximum speed of 100 km/h and a range of 120 km. The drive boasts exceptional efficiency, far outperforming other drive solutions in the market. A special integrated rim solution further reduces the weight of the electric drive, compared to wheels with standard rims.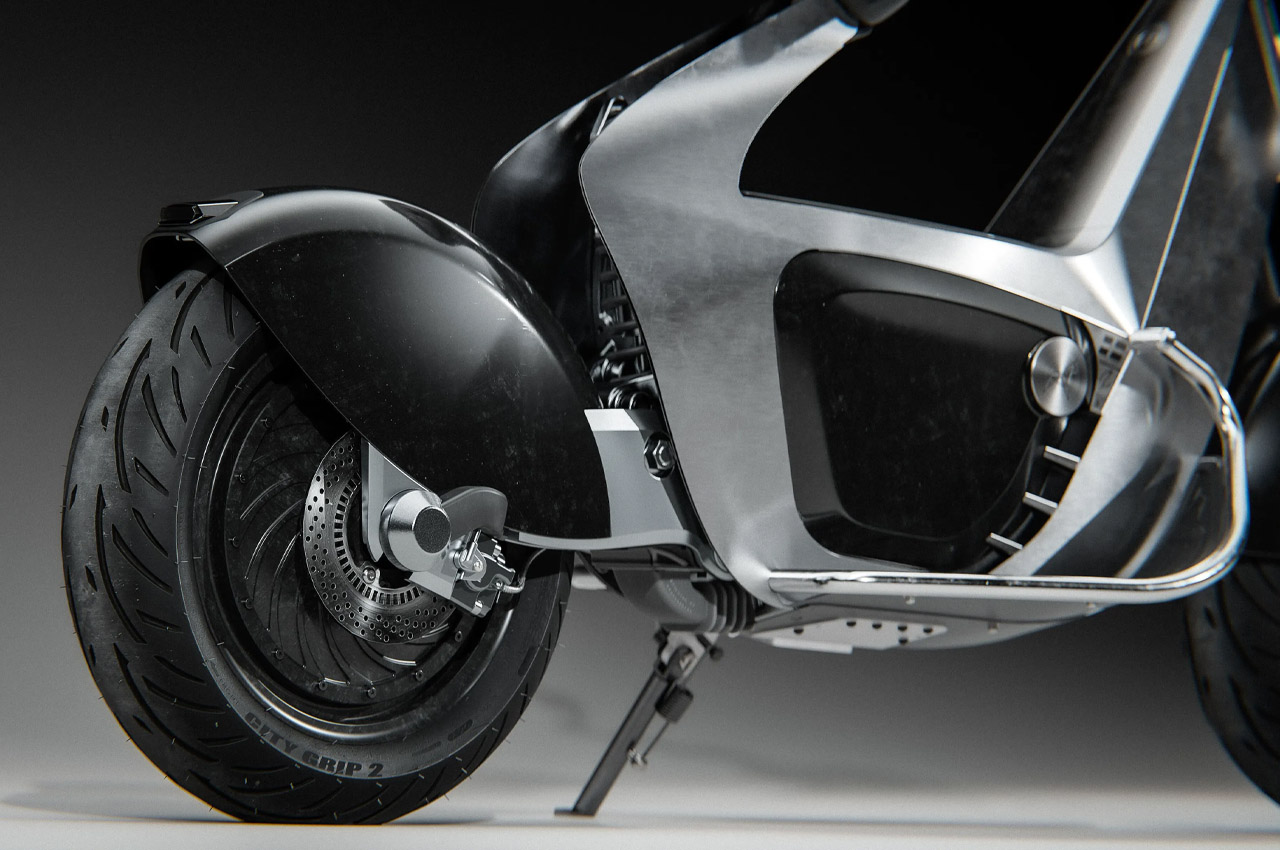 "We are proud that Stilride has chosen our company for the cooperation on electric drive propulsion in their scooter, which means a significant recognition of our development work in the field of electric drives. The development process itself, striving to find the best solution for each application, represents a unique opportunity for us to explore new "out-of-the-box" solutions that are setting new future trends for advanced future electric drives used in light electric vehicles. The main challenge in developing electric drive for Stilride was to fully integrate the motor, controller and wheels into a single drive unit that is consistent with the design of the vehicle. With the final solution, we have succeeded in making the entire drive system extremely compact and efficient and we are definitely a step ahead from the available current solutions on the market. The final product will undoubtedly be a real gem for drivers who value a technically sophisticated urban mobility experience with an increased efficiency and range, without compromising the performance of the driving," Dr. Simon Mandelj, director of GEM motors.
Stilride will be available to first buyers next year
Stilride plans to start production of the first exclusive series Stilride 1 Limited Founders Edition of 150 electric scooters in spring 2024. The price of the scooter, which will currently be available only in Sweden, will be approx. €15,000.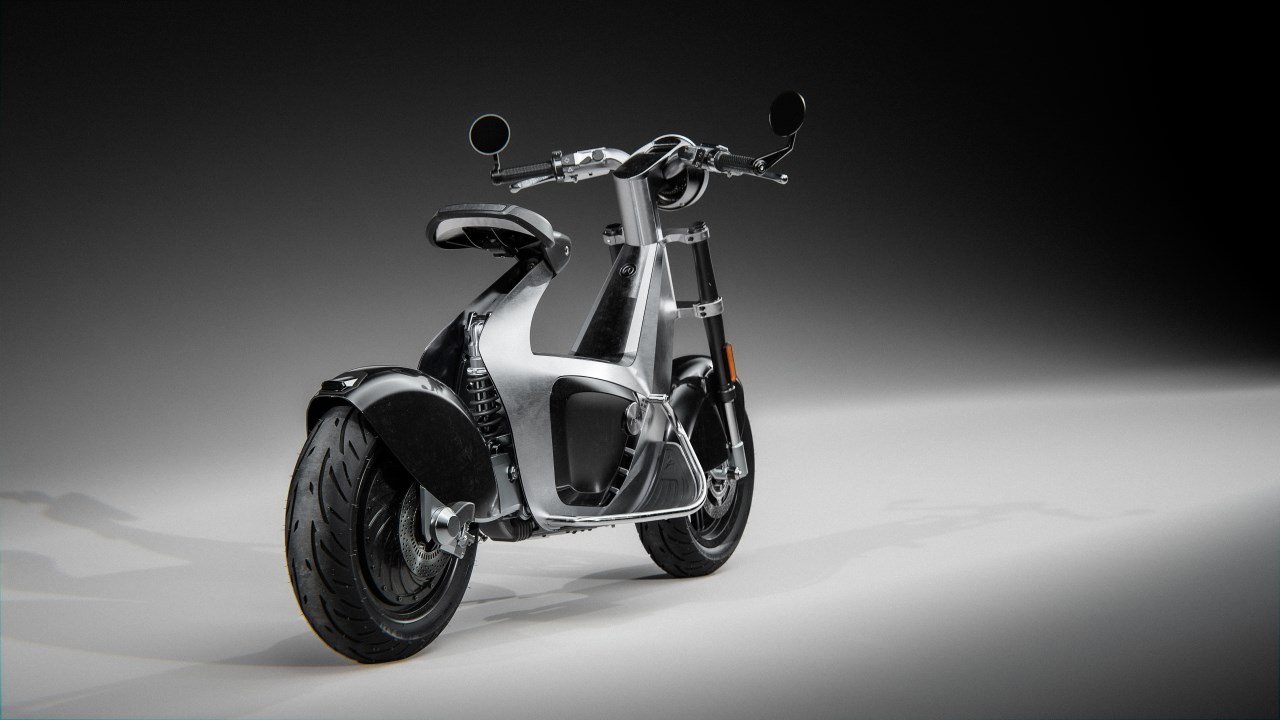 More information about Stilride is available here.